The official foundation of NFL Buffalo Bill's star Dion Dawkins, Dion's Dreamers was founded with the goal of providing mentorship and support to young men and women in underserved communities, as well as those in a place of mental, financial or physical hardship. Dion's Dreamers also aims to advocate for vulnerable populations by increasing awareness of the environmental issues that directly affect their communities.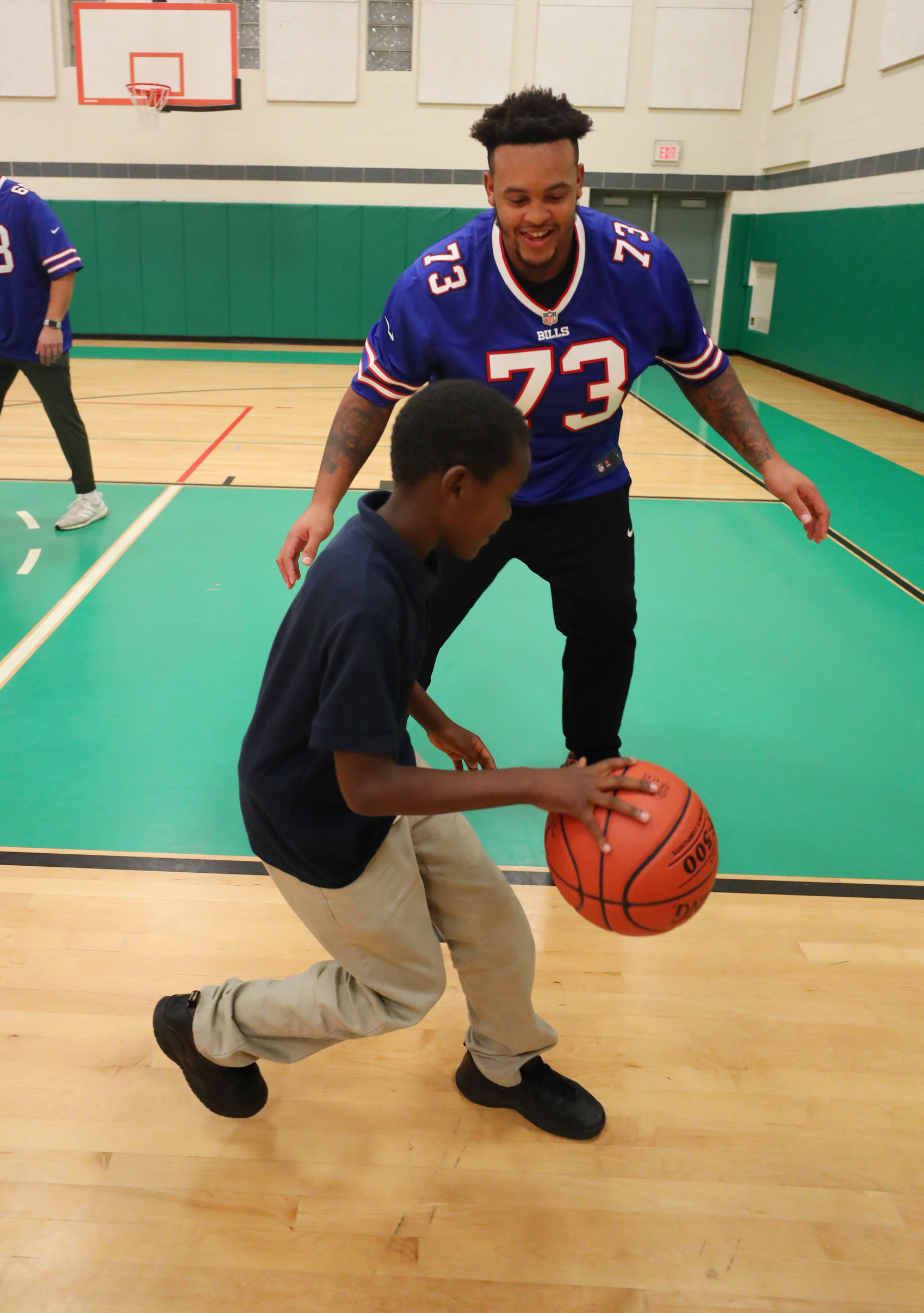 Dion Dawkins is an NFL offensive tackle for the Buffalo Bills. He played college football at Temple University and was drafted by the Bills in the second round of the 2017 NFL Draft.
Playing a key role on the Bills offensive line, Dion has started and protected the blind-side of his quarterback at an elite level. Dion's versatility on the front extends to his pass catching ability in goal-line sets with the team, accumulating two touchdown catches in his short career. He continues to improve and bring toughness to a young team looking to take the next step in the NFL postseason. During Dion's collegiate career, he started 41 of 44 career games and was named to the First-Team All-American Athletic Conference. Leading up to the draft, Dion was named the Senior Bowl's top offensive lineman and the fourth best tackle of eligible draft prospects.
Dion attended Rahway High School in Rahway, New Jersey and resides in Miami, Florida during the off-season. Dion is known for his fun personality and enthusiasm on and off the field. He has a passion for helping children in tough circumstances ranging from the loss of a parent, abandonment, homelessness, and more.